Barcodes - Standard Edition Screenshots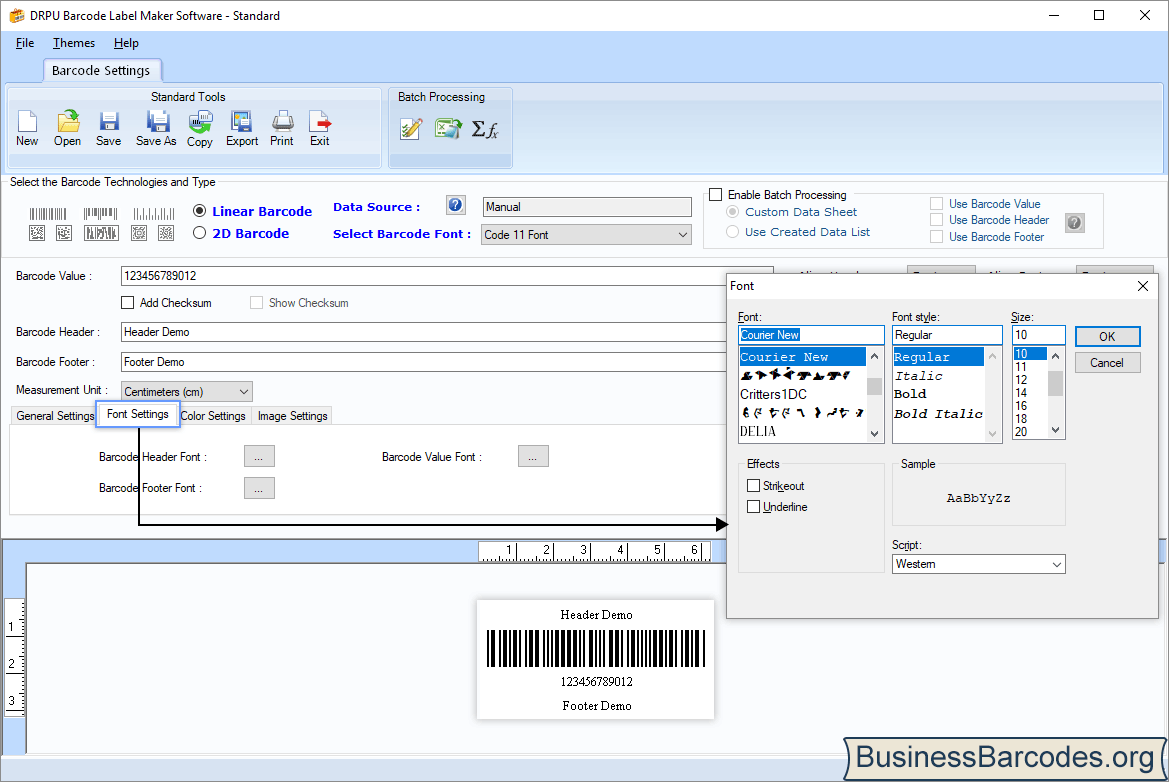 In Barcode Settings, click on 'Font Settings' option and then choose 'Font, Font Style, Size' according to your needs.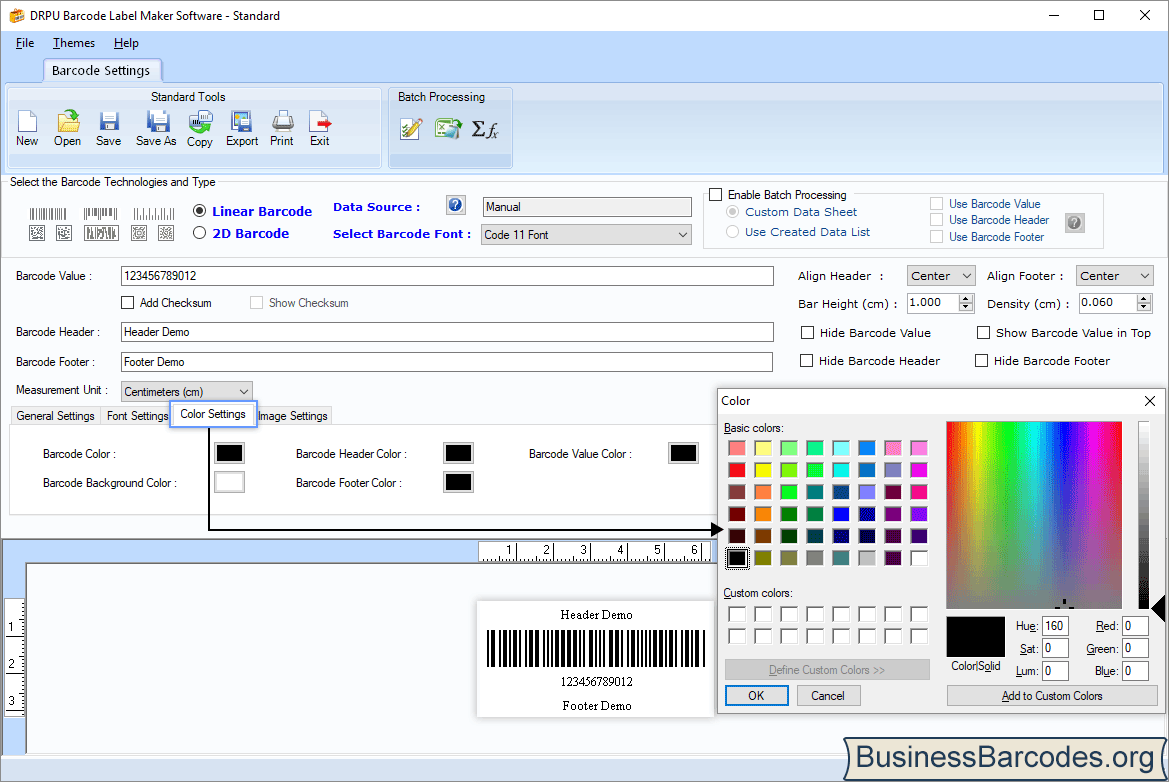 Click on Color Settings tab to adjust color of barcode, barcode background, header, footer, and barcode value.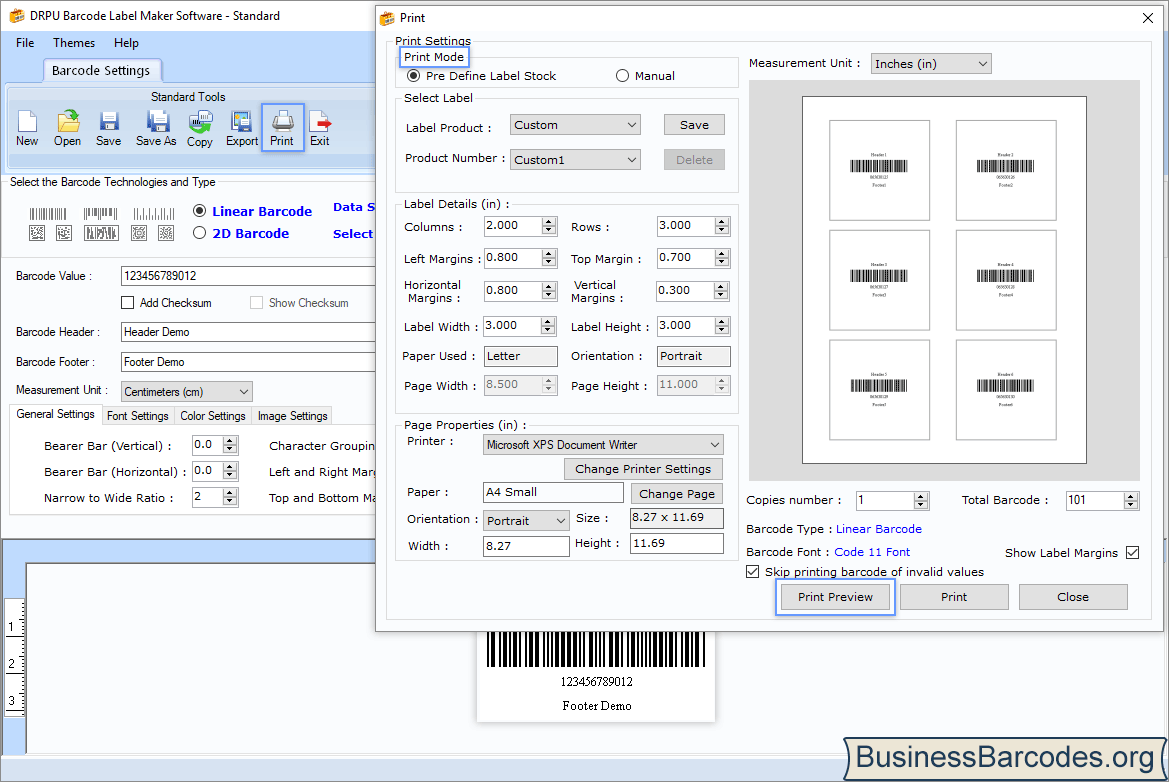 You can print your designed barcode labels via selecting print mode option(either Pre Define Label Stock or Manual).