Inventory Control and Retail Business Barcodes Screenshots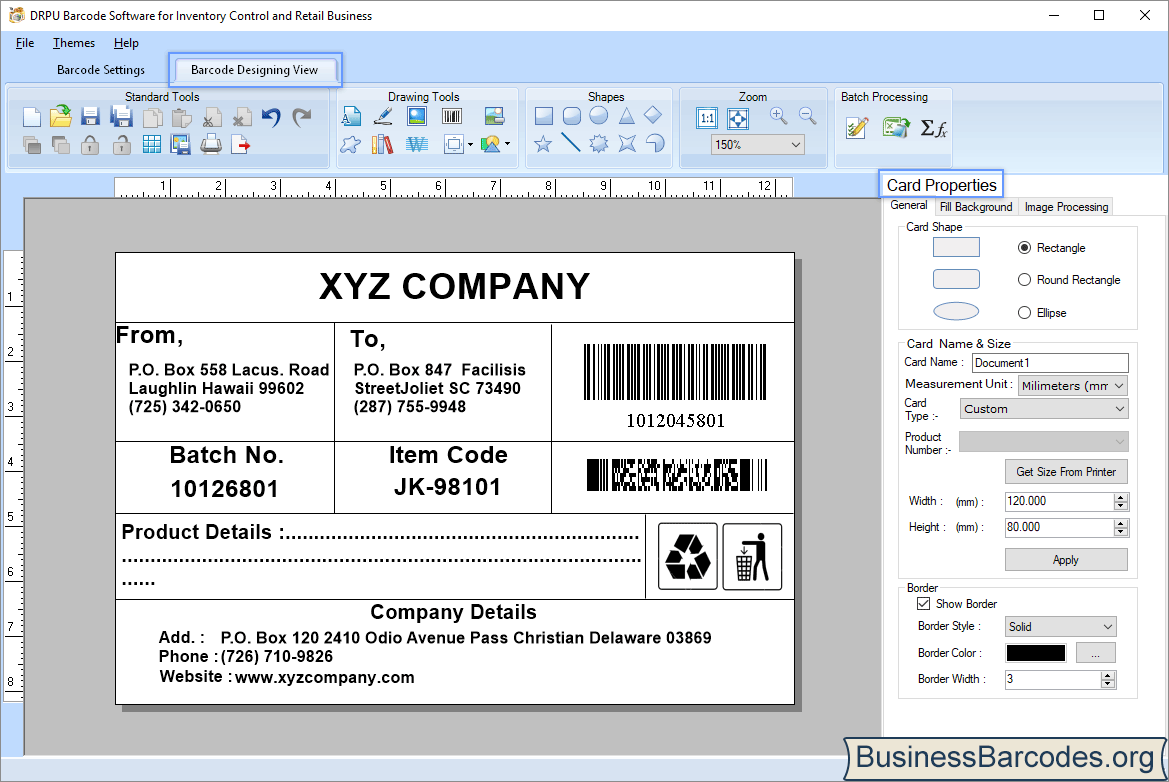 Set various card properties such as choose card shape, enter card name and size, border style, color and width etc.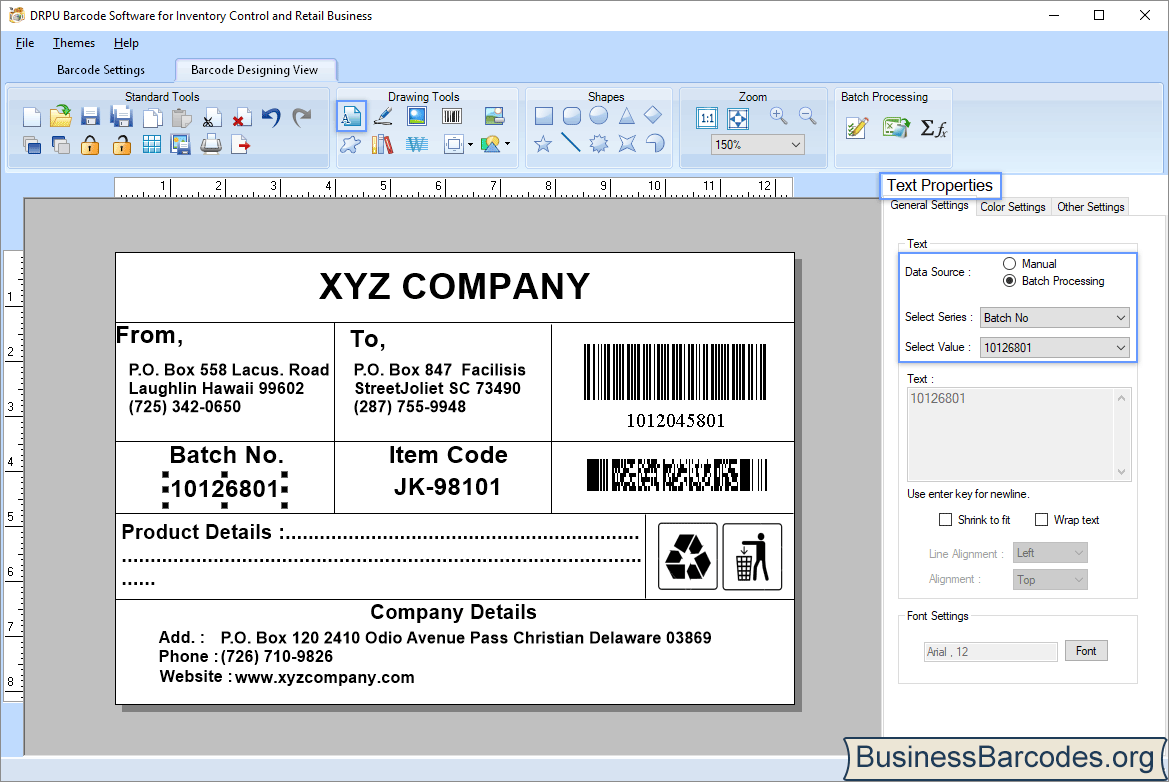 Click on text icon from drawing tools and type text to add text on your barcode label. Set font settings, color settings, and other settings of text.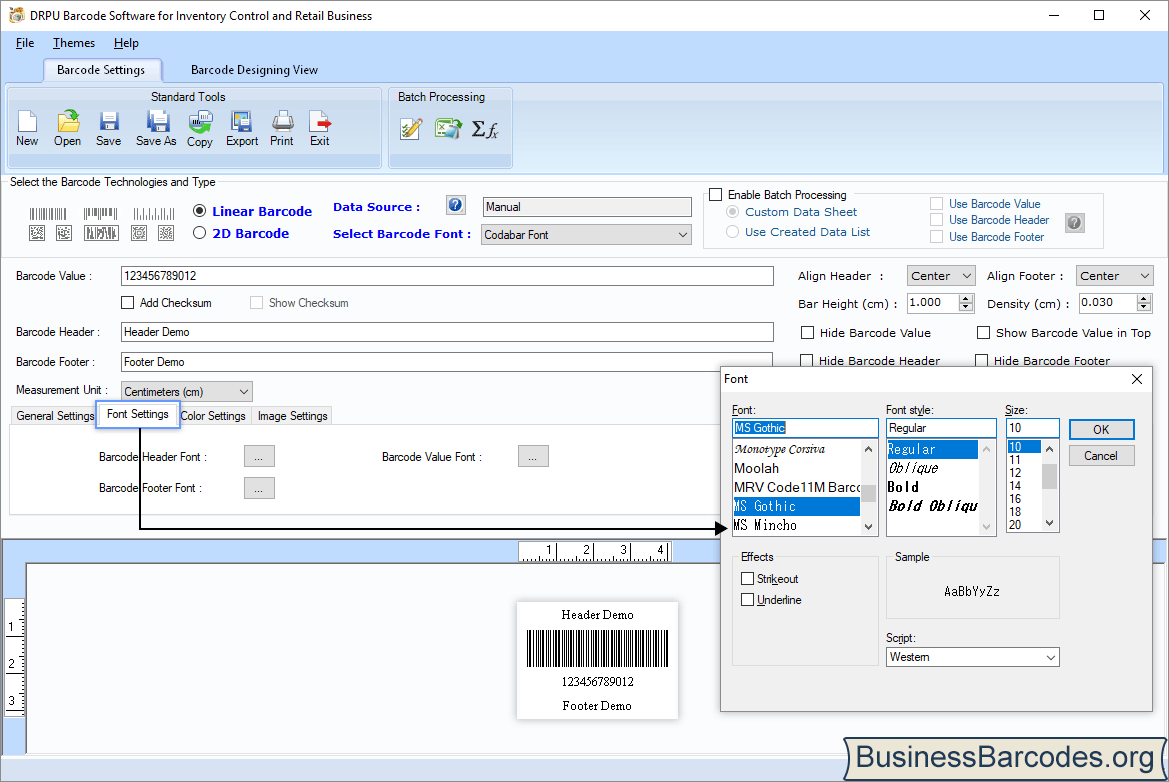 Select Barcode Header Font, Barcode Footer Font and Value Font.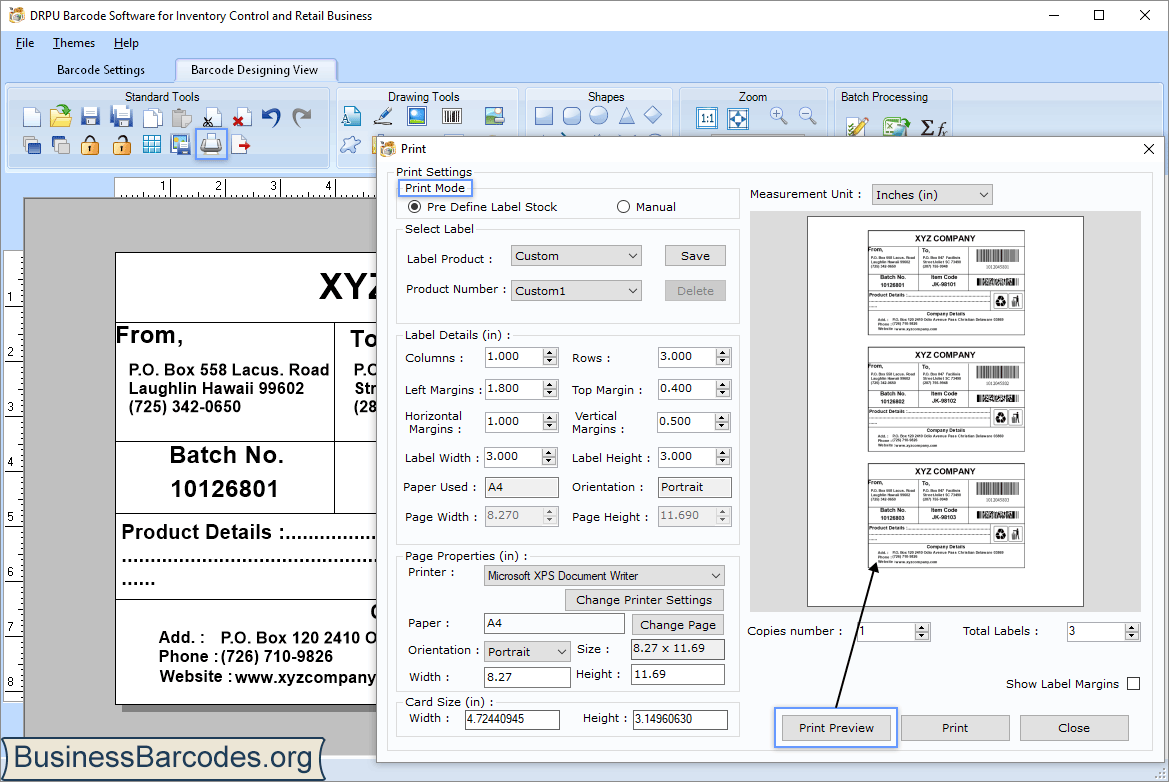 Choose Print Mode either Pre Define Label Stock or Manual mode. In Pre Define Label Stock, you have to select 'Label Product' and 'Product Number' to print barcode labels.