Healthcare Industry Barcode Screenshots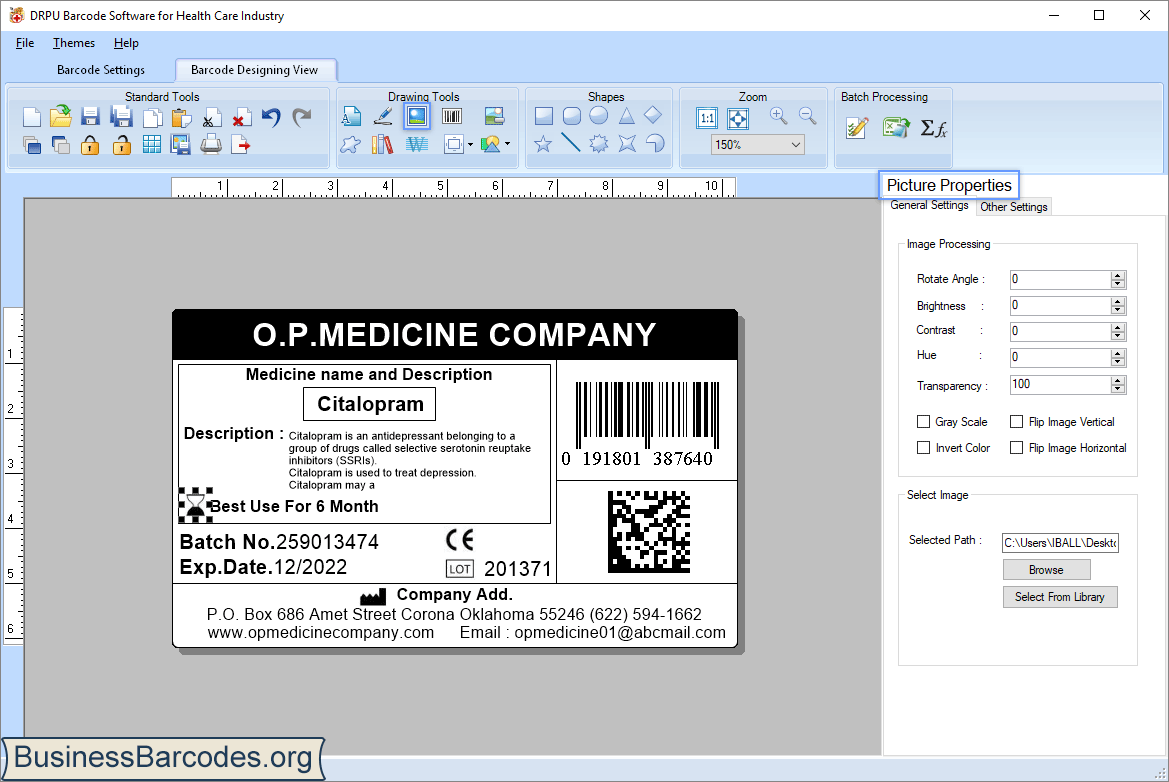 You can add images on designed healthcare barcode tags with picture properties.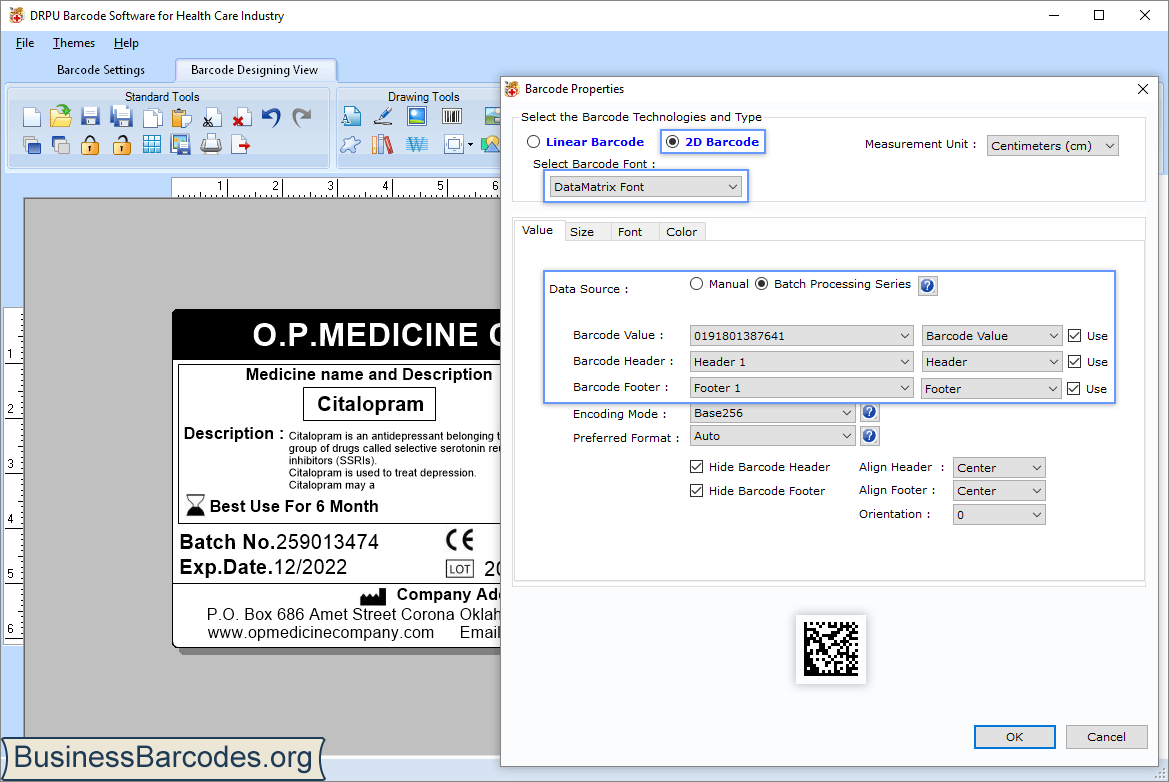 First of all select barcode fonts (either linear or 2D fonts), then enter barcode value and fill other required details.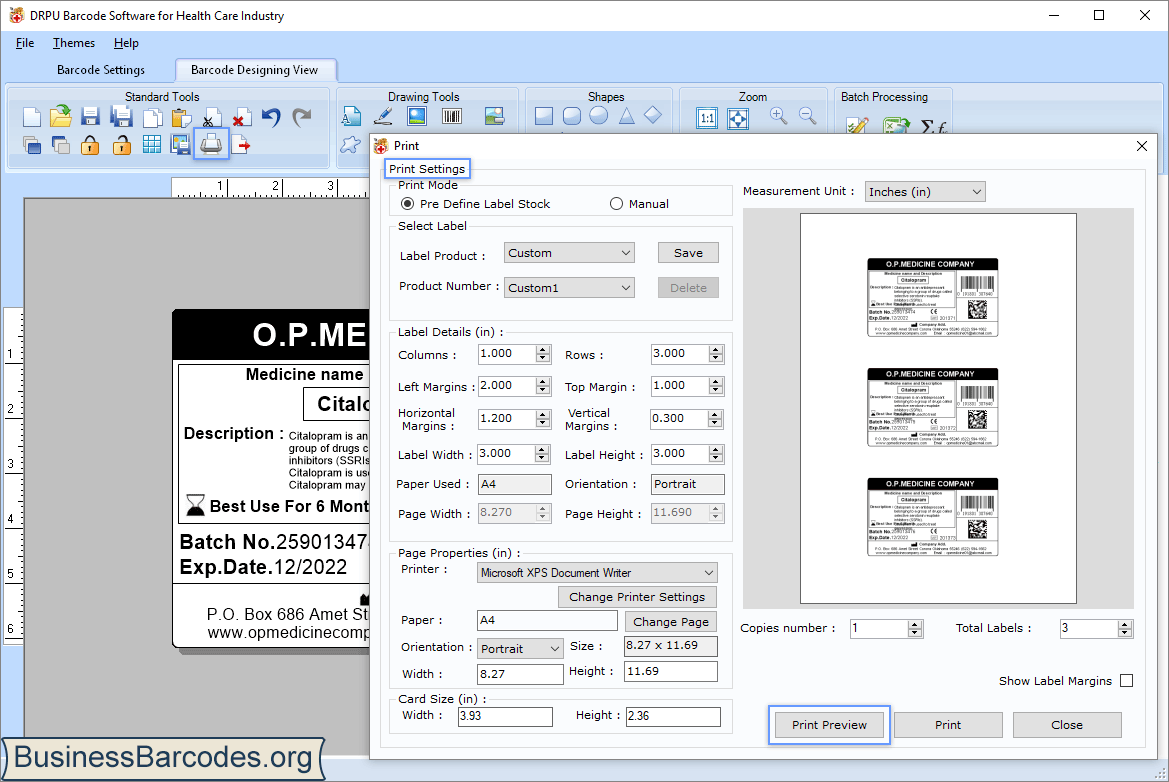 In Barcode Designing View, choose Print Mode either Pre Define Label Stock or Manual.