Card and Label Designing Software Screenshots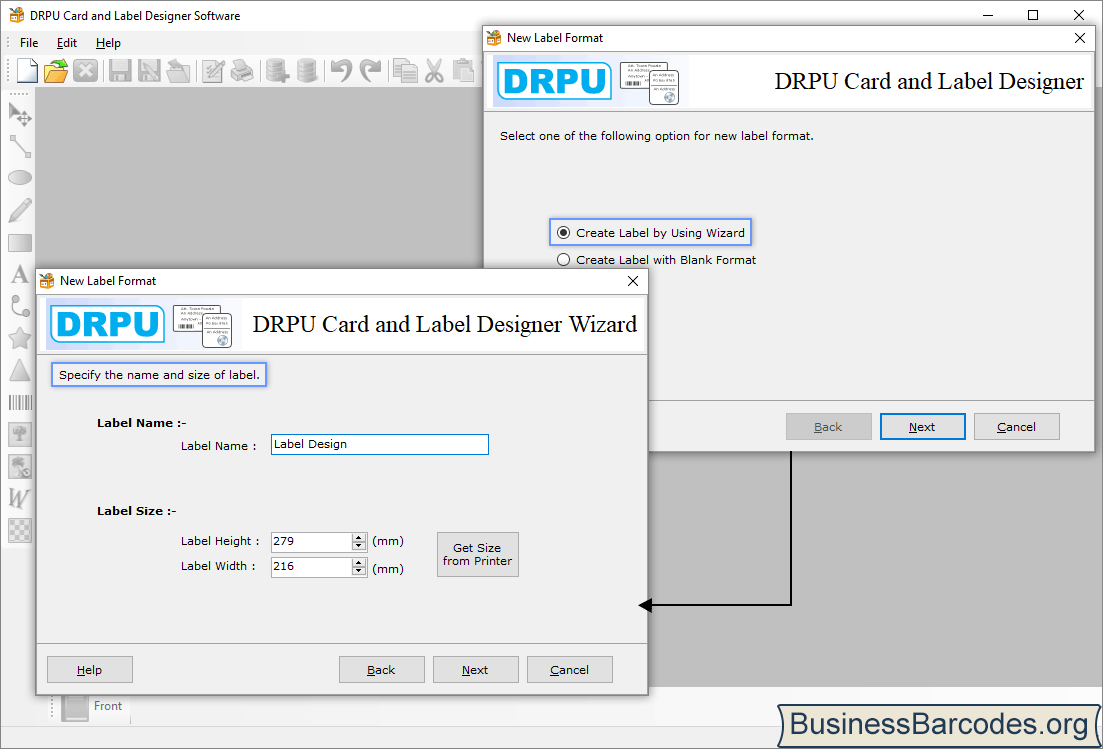 Select 'Create Label by Using Wizard' or 'Specify the name and size of label' to design cards and labels.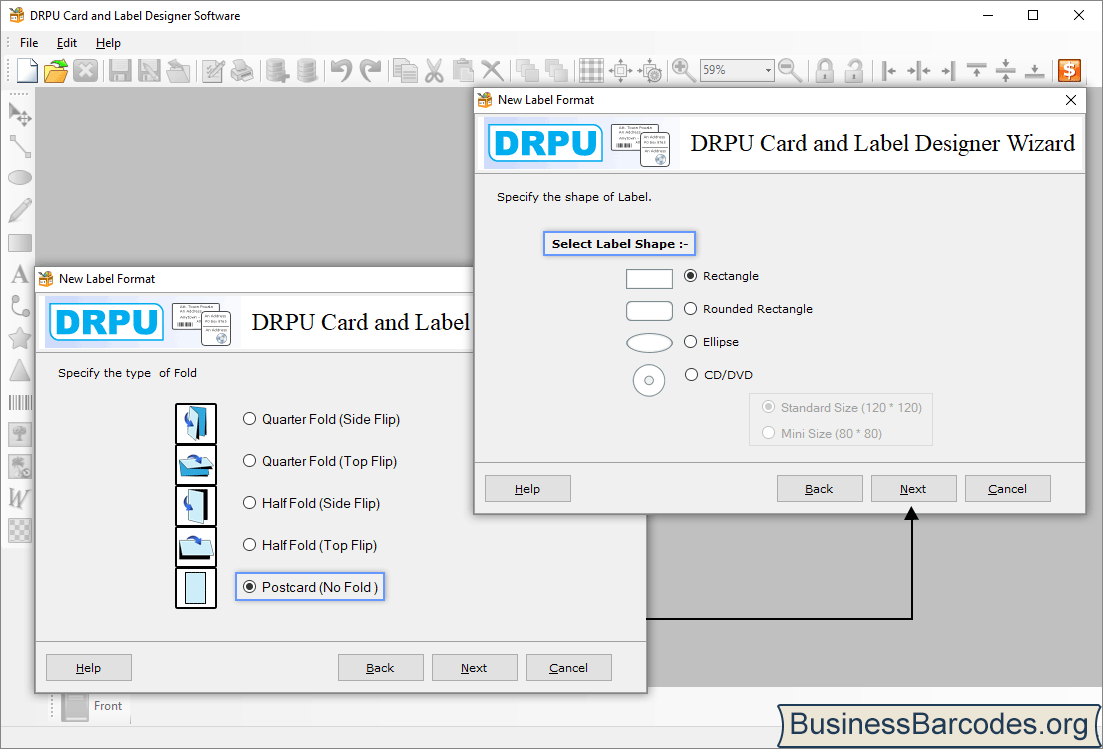 Now, Go to Card and Label Designer Wizard to specify the tupe of Fold and shape of label as per your requirements.
The above screen shows the front view of card and label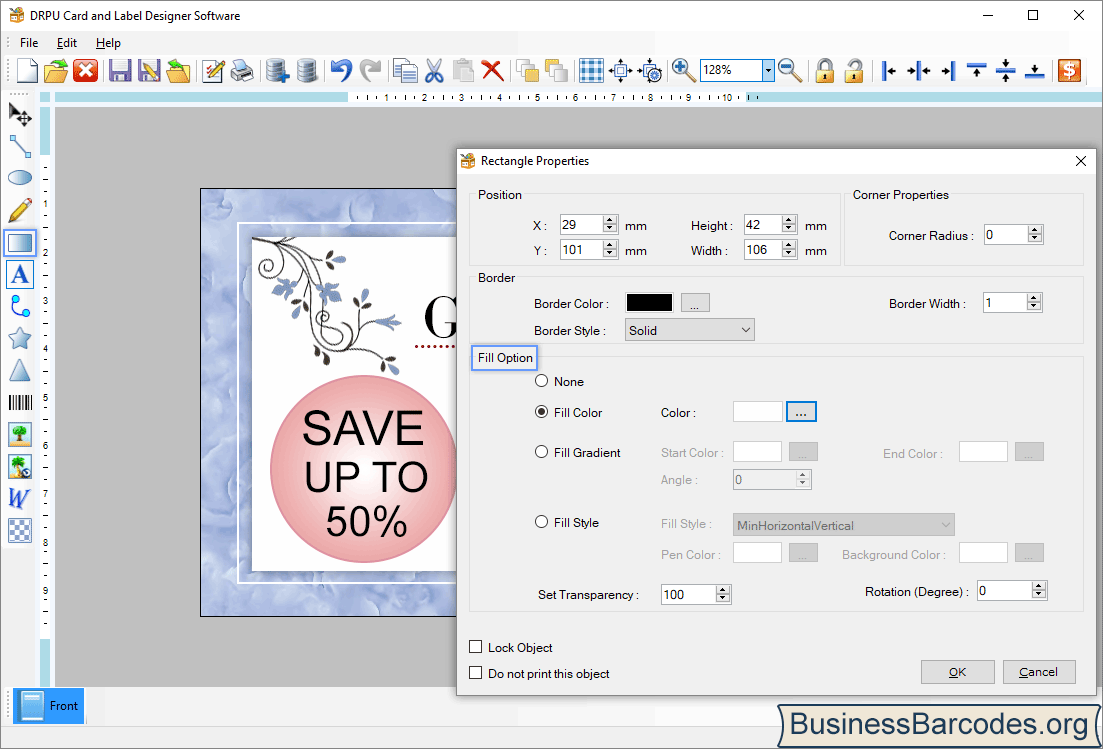 In Rectangle Properties, you can adjust position (X, Y, Height, Width) and color to design colorful and attractive labels.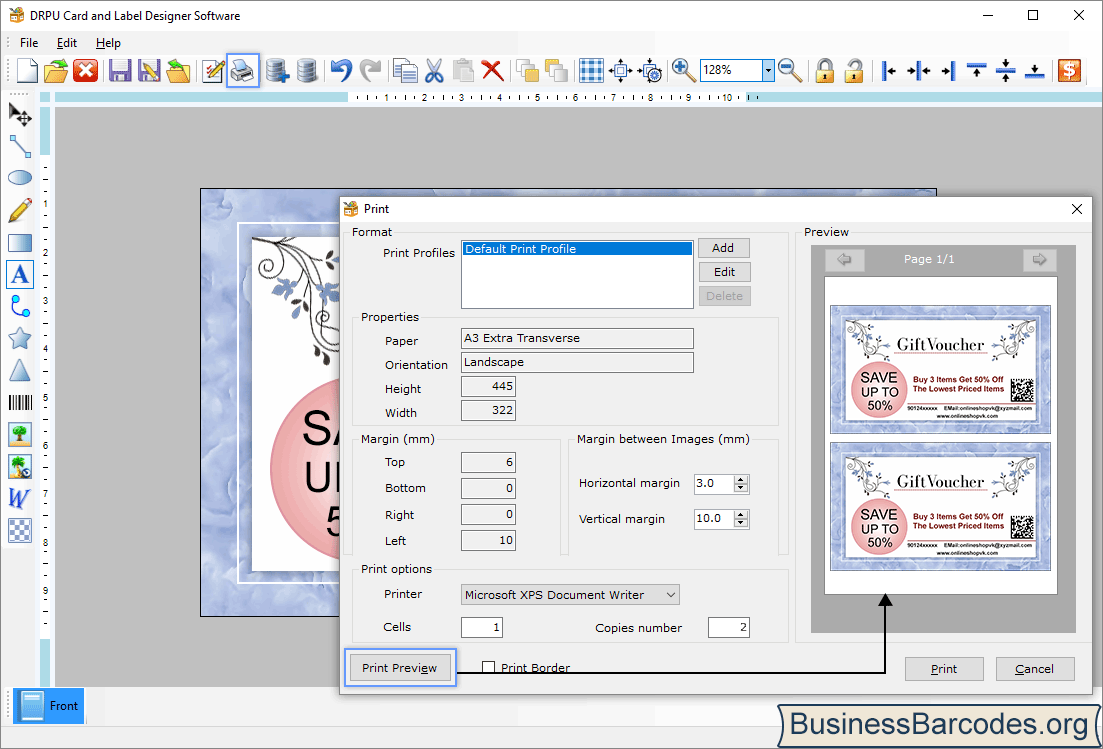 To print your designed cards, set print settings and click Print button. You can also see the print preview of cards.